FIND THE SELECTION OF CHEVY MODELS YOUR GREENVILLE LIFE REQUIRES
In under 10-minutes Greenville families could be welcomed into a new type of family: your local automotive experts. That's right; every guest that enters our facilities is treated with the utmost care and attention, as the team here at Kevin Whitaker Chevrolet fully understands how stressful car shopping can be. Rest assured, if you're on the hunt for the latest addition to your driveway, you'll find it here in our expansive selection of high-quality vehicles. We have a great lineup of new Chevrolet models, pre-owned options from a variety of carmakers, and even certified pre-owned inventory for you to choose form.
Not to mention, our expert service center and finance center is here to help along the way, making it the most streamlined car shopping and buying experience you've ever had. Go ahead and make the quick trip from central Greenville today. We're just around the corner and can provide you with a shopping experience you won't forget.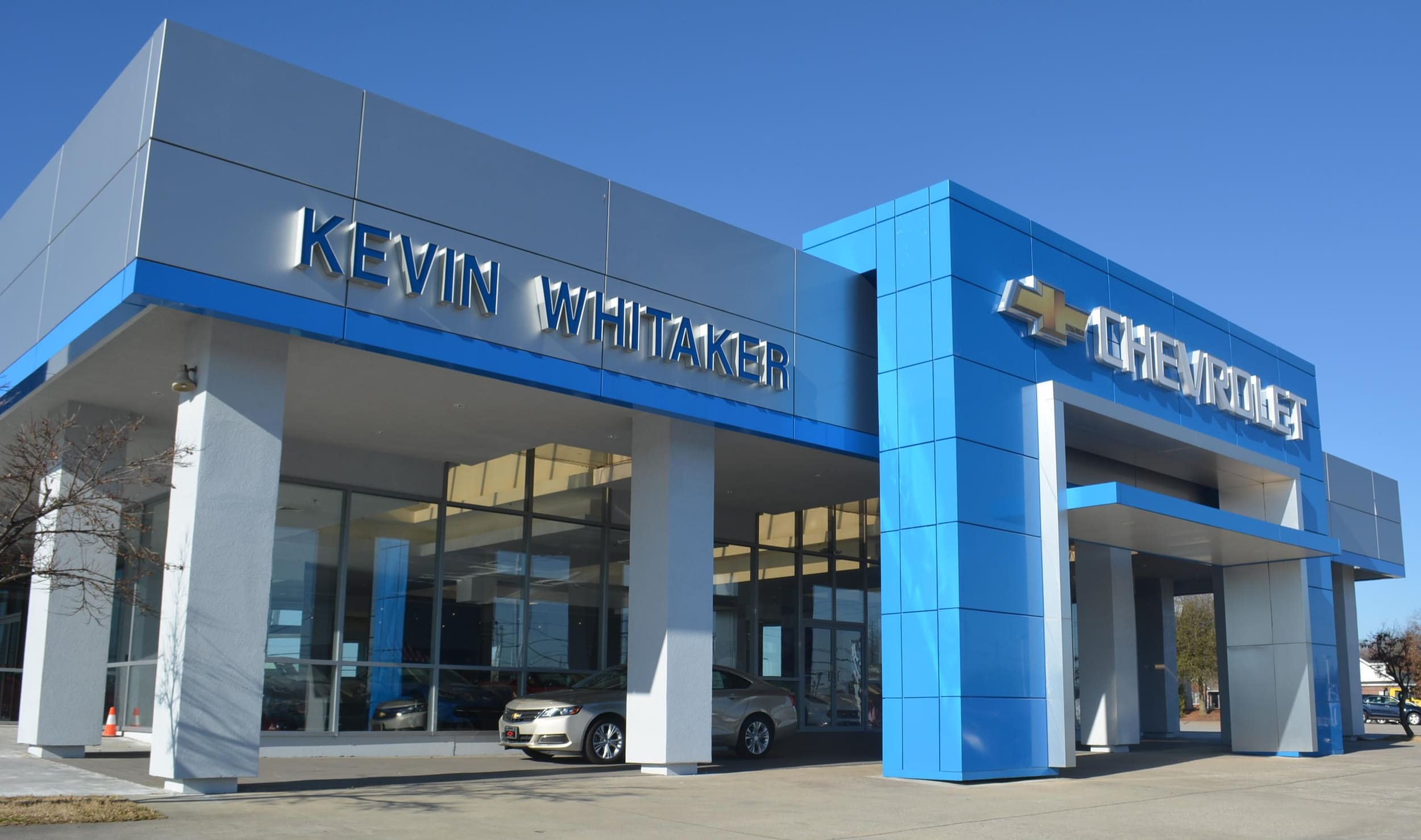 THE IDEAL NEW CHEVROLET OPTIONS GREENVILLE WANTS
If you're looking for quality, longevity, and reliability, there's no other brand to consider outside of Chevrolet. The carmaker has long been a staple of the American automotive world and stands for all the things your family cares about: comfort, style, safety, and connectivity. Plus, you can get behind the wheel of a new Chevrolet that serves your Greenville life for a price that doesn't break the bank, especially with the deals that are readily available here at Kevin Whitaker Chevrolet.
Those Greenville drivers who frequently find themselves hopping on the I-385, or heading on their morning commutes over to Spartanburg or even into the city of Charlotte, will love a Chevy sedan. These compact options are fuel-efficient and offer a comfortable ride for commuters who'd like to take fewer trips to the gas pump. Our new inventory offers options like the Chevy Malibu, Chevy Impala, and Chevy Sonic, for these customers to choose from.
If you'd rather drive a family hauler that makes day trips to the Greenville Zoo, Pettigru Historic District, or a Peace Center performance easier, enjoy our new SUV inventory. We have flexible options that span from the Chevy Trax crossover and the all-new Chevy Trailblazer to the powerful Chevy Equinox, Chevy Traverse, and Chevy Suburban.
Meanwhile, those on the hunt for a truck to serve their recreational off-roading or job site needs will love options like the Chevy Silverado, offered in a variety of configurations for maximum towing capacity, or the Chevy Colorado, which sits as a staple of fantastic pickup truck capability.
Shopping with Kevin Whitaker Chevrolet is a One of a Kind Experience
When you're Greenville resident that wants to shop for a vehicle in peace, enjoy the expertise of your local Kevin Whitaker Chevrolet dealership. WE also have a helpful service center and no-pressure finance center for our Greenville customers to take advantage of. Simply put, we're a one-stop-shop for everything Chevrolet related, and we can't wait to get you behind the wheel of your dream car.